First…
Please contact me to arrange a free introductory thirty-minute conversation, where we meet and discuss your needs, no strings attached. This is to explain the therapy and see whether it's right for you.
Then…
Therapy sessions are planned according to your requirements. We start with a more thorough assessment meeting, and establish a working agreement.
We usually plan for a block of six sessions. After a review, we proceed according to your needs.
Indoors or Outdoors?
Indoors
Indoor meetings take place in my counselling room in Oakham, Oadby, Leicester or at Launde Abbey, Rutland.
Outdoors
Those who wish to work outdoors are invited to meet me in the grounds of Launde Abbey. Here there are a variety of outdoor spaces, with easy-walking terrain, quiet roads and open fields. Launde opens its grounds to visitors and offers both a café and toilet facilities.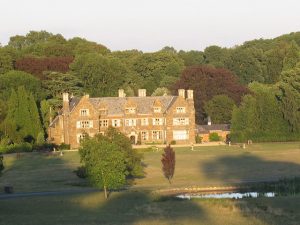 Launde Abbey
For an outdoor session, clients are requested to come equipped with appropriate footwear and waterproof clothing if necessary.
For more details and directions (via Google Maps), please look at my contact information here.
Cost?
I charge £50 per one-hour session. However, no one should be denied counselling because they can't afford it. If this is beyond your means, please contact me to discuss other options.